"Fables and Constructions" coming to archifutures.org
#Book, Publishing
dpr-barcelona, Barcelona, ES
Barcelona, ES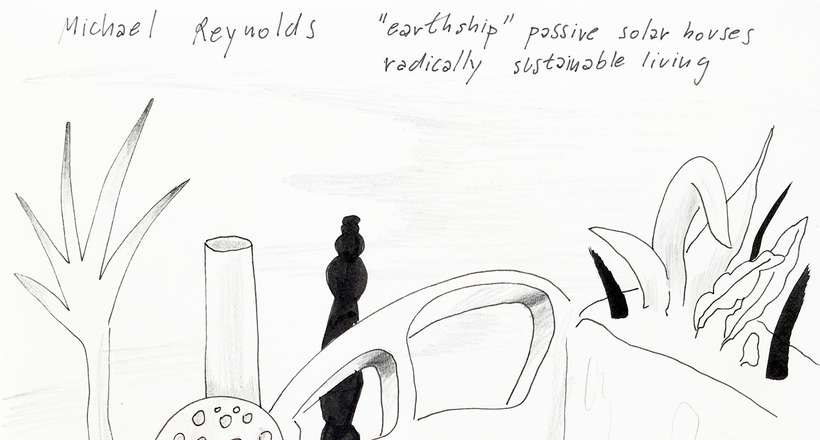 Pic: Michael Reynolds study by Andrea Šafaříková (detail)
A new title coming in October to the Open Bookshelf in archifutures.org expanding the collection of Future Architecture library:
Fables and Constructions by Lucie Kohoutová & Martina Freitagová
This is the title of the winning entry for the FINAL_FINAL writing grant launched by dpr-barcelona, member of the Future Architecture platform. Answering the quest for non-traditional and innovative approach to speaking about architecture, Fables and Constructions are based on experiments with different forms of writing. The authors have chosen six creative projects from emerging architects that were either at their initial stage of developing a transformative idea for future architecture or already elaborated concepts with a prototype in place. The criteria for selecting these specific projects was their realistic approach to current socio-political and environmental issues and possible solutions that could be implemented in practice.
Based on the creative method of the filmmakers Ila Bêka and Louise Lemoine, each of the story will follow potential users of the buildings rather than architects and theorists. Giving voice to inanimate objects like furniture, walls, and plants as well as humans, who have a close relation to the architecture in question, the book attempts to make architecture accessible beyond its professional field. Moreover, the authors collaborated with the illustrator Andrea Šafaříková to create a comic strip to further underline the language that aims to be understandable and intelligible for all. The resulting publication will be a mosaic of various forms capturing the experience of life and sense of space the potential architectural projects would provide.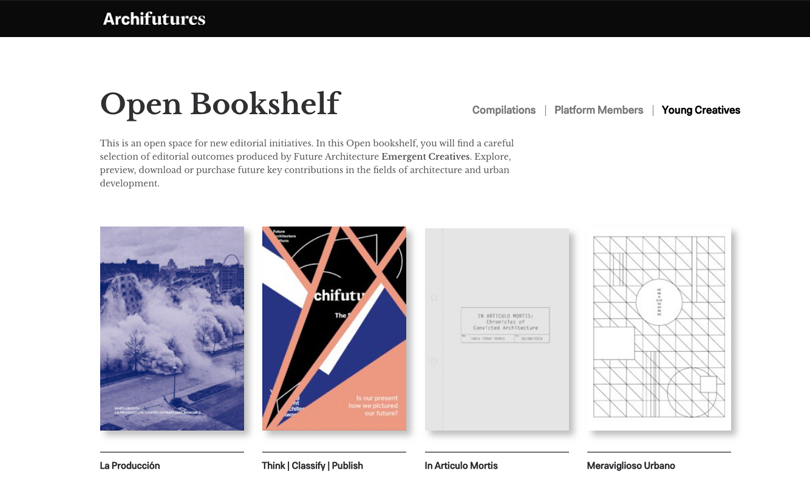 Pic: The Open Bookshelf at archifutures.org
Book out in October 2019!
Stay tuned for two coming sneak peeks of Fables and Constructions here in Future Architecture website.
Related