Inclusivity
#Conference
Kosovo Architecture Foundation, Prishtina, XK
Prishtina, Kosovo
Prishtina Architecture Week theme is "Inclusivity" and KAF has invited a number of renowned architects and planners from around the world to showcase their innovative concepts and work tackling the numerous problems of today's contemporary city. With numerous activities such as lectures, workshops, exhibitions, screenings and competitions PAW will yet again turn Prishtina into the regional exchange hub for methodologies, experience, architectural and urban experimentation. For the first time this year the Architecture Week will also organize activities in Fushë Kosova and Prizren. See the full programme!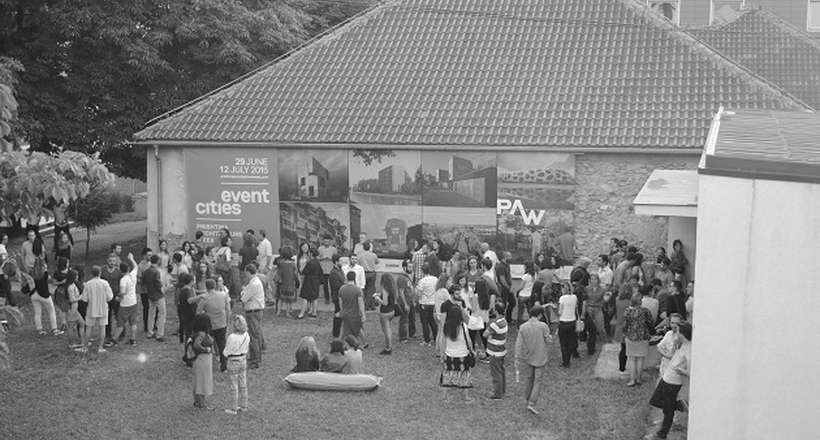 The Week will see lectures and intensive workshops from Future Architecture platform participants. Jack Self will explore the possibility and a way of life without debt by using the fiscal tools of neoliberalism in order to weaken this profoundly immoral wealth redistribution imperative and might be called Derivative Architecture. Bence Komlósi will head a workshop focused on two defined districts in Fushe Kosova and combine two strategies by Architecture for Refugees and German Pavilion's "Making Heimat. Germany, Arrival Country" to study the situation as well as define potential future developments. Tomaž Pipan will look at the value of production and its significance for urban culture and compare the neo-liberal models with an alternative value system. Merve Bedir will explore the Vocabulary of Hospitality, since an extensive vocabulary concerning migrants resulting from different national and international policies and legal contexts is reflected in urban space. Nela Kadic and Vera Seriakov will present their definition of a vocabulary of urban typologies, which appeal to the understanding of the present, the correlation and synergies of fragments and the relation of the city's core to its periphery, as well as introduce three types of special typologies: backbones, fractions and solitaires. Esen Gokce Ozdamar will head the intensive workshop titiled BioPPAW for students and young professionals that will focus on the production of bioplastic material that could be used in construction and industrial design.
Prishtina Architecture Week will also see lectures from renowned architects and curators from all over the world, like Martino Stierli, The Philip Johnson Chief Curator of Architecture and Design at The Museum of Modern Art, Bernard Khoury of DW5/Bernard Khoury Architects Beirut, Lebanon, Jan Knikker, Partner at dutch renowned architecture studio MVRDV, Aljoša Dekleva, dekleva-gregoric architects, Andrija Rusan, ORIS house of Architecture and Vladimir Kulić from Florida Atlantic University.
Other interesting events during the Week will be held also. Open Studios will be visiting this year the studios of two renowned Kosovar fashion designers, Krenare Rugova and Venera Mustafa, as well as a young architecture studio "Maden" and the "Formon" the first Kosovar producers of 3D printers. Open Houses this year will visit the Klan Kosova project by ANArch, the Model School by Urban Plus, and Hotel Gracanica by Bujar Nrecaj Architects. As well as numerous screenings in several venues in Kosovo, PAW will also hold the traditional Prishtina Architecture Tour as well as organise the biggest architecture students exhibition in the country "the Students Review"organised in close collaboration with all architecture schools in Kosovo.
This year the Architecture Week co-organized by the Future Architecture Platform supported by the Creative Europe program, as well as the Culture for All project supported by the European Commission, the US Embassy, City of Prishtina, City of Tirana, Swiss Development Agency in Kosovo, Aga Khan Award for Architecture, London Habitat, French Embassy, ArchiEdu, and Knauf.
Selected participants are Jack Self, Bence Kómlosi, Esen Gokce Ozdamar, Merve Bedir, Nela Kadić & Vera Seriakov and Tomaž Pipan.
Read the selected ideas: The Ingot | Architecture for Refugees | Bioplarch | Architecture of Commons | Skopje. Beyond the Obvious | New Models of City Life