Kosovo Architecture Festival: Back to the Future
#Lecture Series
Prishtina Architecture Week, Prishtina, XK
Prishtina, Fushe Kosovo and Prizren, Kosovo
Kosovo Architecture Festival progressing from Prishtina Architecture Week will this year for the first time in its history take place not only in Prishtina, but other major cities in Kosovo!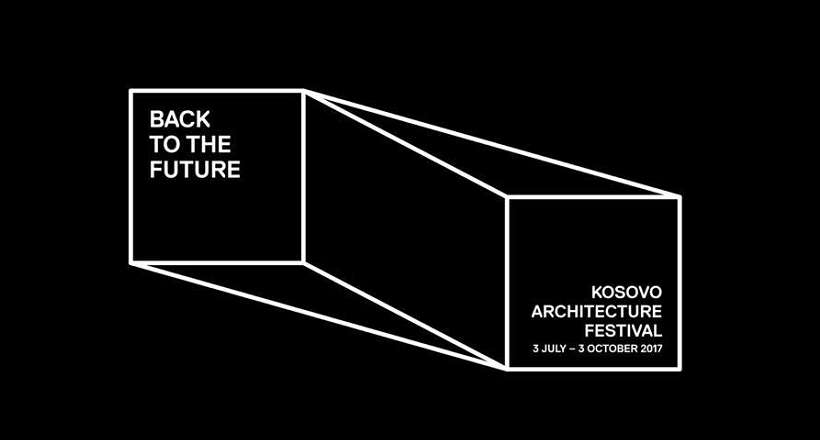 New cities, new concept
KAF will also expand from an architecture week to a festival. Rich programme of events in cities such as Prishtina, Gjakova, Peja, Prizren, Mitrovica and Ferizaj will feature 10 lectures, 3 workshops, 1 urban intervention, 3 open houses, 1 open studio, 8 screenings and 1 film premier, as well as 1 exhibition. This year KAF17 is expected to break new grounds, when it comes to participants and visitors with an expected 6000 number of individuals, who will be exposed to contemporary architecture.
"Back to the Future"
The fifth edition of PAW, KAF17 will under the theme "Back to the Future" focus on problems such as re-destination and utilization of heritage buildings, public spaces and inclusion of communities in decision making in order to enhance economic and social development. KAF will, as in previous years, continue with events such as lectures, debates, exhibitions, open studios & open houses, screenings and numerous workshops led by prominent artists and architects from all over Europe and U.S..
Future Architecture at KAF17
The lecture series week taking place from 3 – 9 July during Prishtina Architecture Week as part of KAF17, will feature 5 selected creatives from the Future Architecture platform, who will hold lectures and a workshop:
Jose Javier Cullen and Victor Manuel Cano Ciborro from Arquitectura Subalterna are going to offer a view of the space and the city through the bodies. For Arquitectura Subalterna in the contemporary world, the real producers of space are the bodies and their affections, actions and relationships with other bodies.
Bika Sibila Rebek is an architect practicing within heterogeneous formats. Performances, installations, and writing are an integral part of her work, acting as catalysts for open-ended thinking about architectural production.
Fani Kostourou is an architect and urban designer from Greece who pursued a PhD on bottom-up adaptations in buildings.
Dimitris Grozopoulos is editor-in-chief of archstudies.gr and explores urban decay.
Save the Dates and Get Involved:
3 July – 3 Oct: KAF – Kosovo Architecture Festival (#KAF17 #Kosovo #back2future)
3 July – 9 July: PAW - Prishtina Architecture Week Lectures (#PAW17 #Prishtina #back2future)