Urban Talks
#Lecture Series
BINA Belgrade International Architecture Week, Belgrade, RS
Belgrade, RS / ONLINE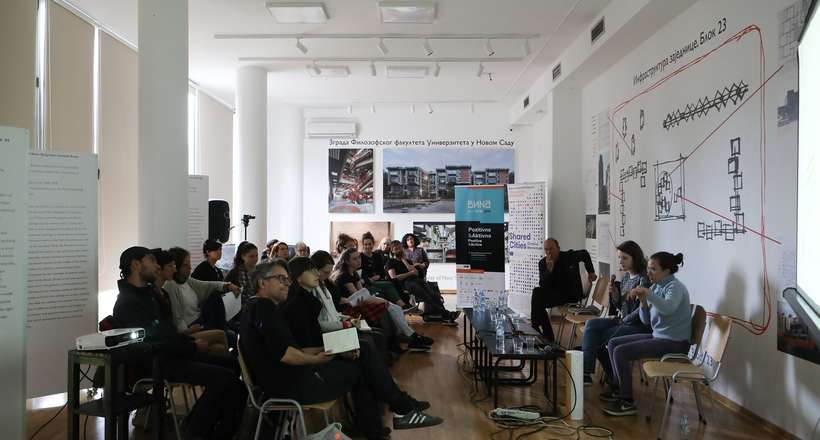 The BINA Future Architecture Lecture Series will be organized in cooperation with five active scientific, cultural centers, co-working, and start-up hubs. The idea is to encourage a wide discussion on the topics related to the future of the environment, urban areas and architecture based on inspirational and provocative lectures/talks held by emerging professionals from the Future Architecture 2020 Call for Ideas.
Format of Urban Talk / duration 110 minutes: introduction – presentation of the FA platform and the lecturer – 15 minutes; the FA lecturer present his/her thesis - 20 minutes; Guest lectures presentation – 20 minutes. Discussion - questions and comments of two invited local guests (who represent similar or complete opposing attitudes) – 30 minutes, which will initiate the general discussion – 30 minutes.
Urban Talk 2 will be organized in collaboration with the Calouste Gulbenkian Foundation, Lisbon, PT -a member of the platform- articulated through the Future Architecture emerging professionals as the interaction points.
Urban Talks Calendar:
Urban Talk 1 / Minimal Dwelling – Maximal Wellbeing – Test 2020
15 May 2020 at 19.00 CET
ONLINE
Urban Talk 2 / Staged Nature (in Co-Production with Gulbenkian Foundation)
4 Sep 2020 at 19.00 CET
ONLINE
Urban Talk 3 / Children's Spaces
26 Sep 2020 at 19.00 CET
Museum of Science and Technology, Belgrade, RS / ONLINE
Urban Talk 4 / Global - Local Challenges in Architecture
6 Oct 2020 at 18.00 CET
Deli Hub, Niš, RS / ONLINE
Urban Talk 5 / Creative Solutions for Abandoned Urban Spaces
11 Oct 2020 at 19.00 CET
Agraria (Agrar-Import), Novi Sad, RS / ONLINE
Related