YTAA Symposium
#Conference
20 Sep 2018
Discussion Pannels: 14.00, Ceremony: 16.00
Fundació Mies van der Rohe, Barcelona, ES
Palazzo Michiel, Venice, Italy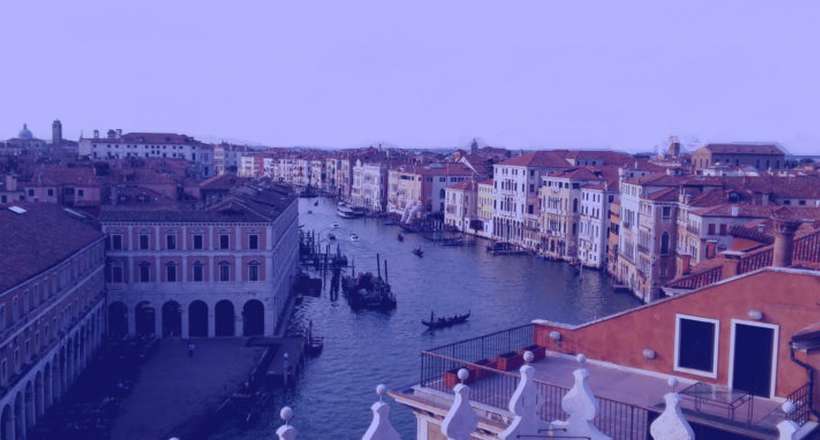 The YTAA 2018 Awards Ceremony at La Biennale will serve as the perfect background for discussion, which will deal with the most important topics in contemporary architecture in connection with the European Year of Cultural Heritage.
The first panel Heritage and architectural education will be based on the experiences of the YTAA Winners Hendrik Brinkmann, Julio Gotor Valcárcel, Matthew Gregorowski, and Loed Stolte.
One of the trends within the European architectural context is the increasing relevance of heritage. Many European regions have a large old building stock which makes possible new construction in rare cases, being refurbishment the type of task which takes the biggest percentage. Here lies a great challenge of comfort, universal accessibility, energy use and resource efficiency that might require new expertise for students. Graduates require to be prepared to assume a fitting, competent, responsible and effective role within the sector of heritage and this is made visible with this year's 4 YTAA Winners. More on this year's winners.
The second panel Heritage, reconstruction and reuse will bring together the experiences of some of the participants of the Future Architecture Platform.
The 2018 European Year of Cultural Heritage is bringing up essential topics related to Europe's heritage and how we should tackle with it. Cultural heritage comes in many shapes and forms: tangible, intangible, natural and digital. Architecture and urbanism shape or environment and different approaches (reconstruction, reuse, demolition) are brought forward to create the correct diagnosis for each situation. Future Architecture alumni, whose research projects are connected to heritage from different approaches, will participate in this debate: Miruna Dunu (Coastland), Tania Tovar Torres (In Articulo Mortis) and Michael Kraus (Political Church). The debate will be moderated by another alumni, Babau Bureau from Venice.
The panels will be followed by YTAA 2018 Awards Ceremony with the participation of the jury members, the winners and finalists, university representatives, sponsor representatives and institutional representatives from the European Commission, La Biennale di Venezia, ACE-CAE, EAAE and the European Cultural Centre in Venice. Afterwards there will be a cocktail at Palazzo Mora to celebrate European Young Talent.
Related